Kathleen Moyer received this wonderful letter of gratitude from her latest clients….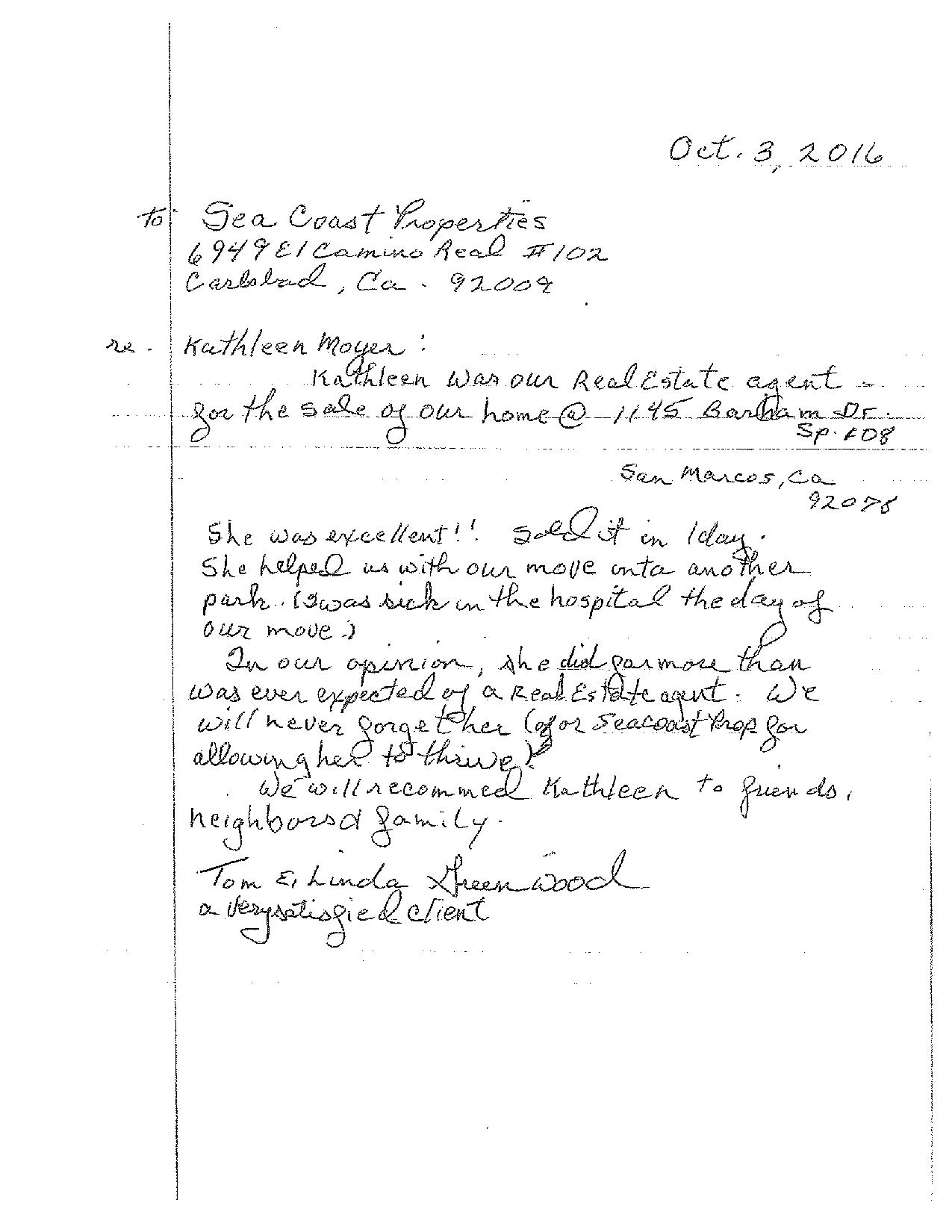 "She was excellent!! Sold it in 1 day. SHe helped us with our move into another park. I was sick in the hospital the day of our move. In our opinion, she did far more than was ever expected of a real estate agent. We will never forget her (or Sea Coast Prop. for allowing her to thrive).
We will recommend Kathleen to friends, neighbors and family.
Tom & Linda Greenwood
A very satisfied client"
Way to go Kathleen!!